FREE FLIGHTS ON NEW 2020 AMAWATERWAYS RIVER CRUISES - CALL NOW
Save up to £1,400 per stateroom on selected 2019 cruises booked by 31st May! Availability is limited so call today!
With river cruises in Europe, Africa and Asia, AmaWaterways Five-Star River Cruises lead the way around the globe. But the destinations are only half of the AmaWaterways experience, where life on board is just as magical as the beautiful cities you'll explore along the way. AmaWaterways river cruises give you a slice of the high life – a five-star river cruise that you'll never forget.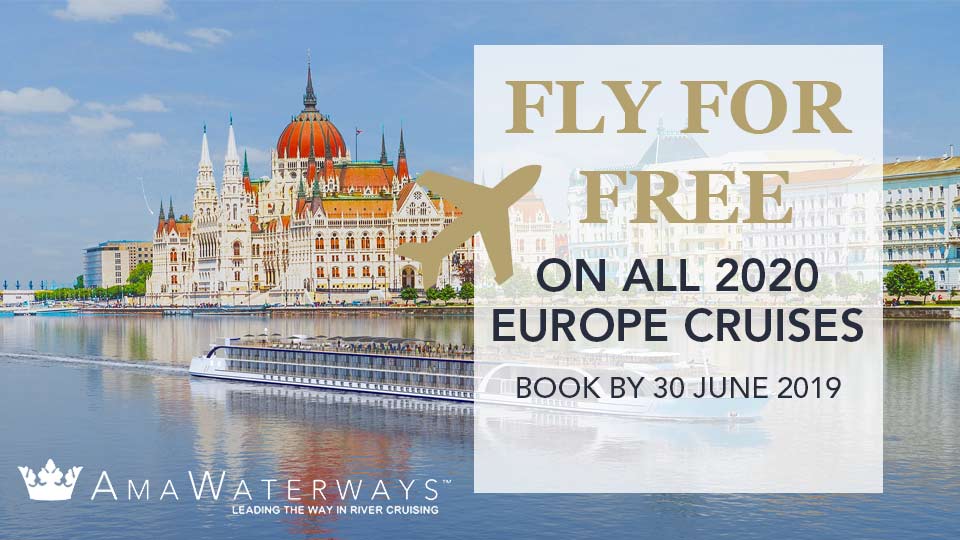 The dramatic vistas, gorgeous accommodation, incredible food and enriching itineraries will leave every passenger thrilled, relaxed and completely satisfied. Guided tours and excursions are available in every port you visit – but you're completely free to explore on your own. Take one of the on-board bikes with you to cram in even more sightseeing, or slow it down to a walking pace; the choice is yours.
The five-star treatment on board includes fabulous local performers and an on-demand entertainment system in your suite for maximum enjoyment. You'll feel like one in a billion with five-star service from the AmaWaterways crew, seasonal culinary specialities and luxury on-board accommodation.
With AmaWaterways Five-Star River Cruises, you'll get everything you could ask for and a whole lot more; a real river-cruising experience!
Included with AmaWaterways River Cruises:
Return flights on 2020 cruises
Overseas transfers
On-demand entertainment system
Personalised service from a Cruise Manager, on board and ashore
Delicious regionally inspired cuisine
Selection of unlimited drinks with breakfast, lunch and dinner.
Ready to see the world from a whole new perspective? Select a cruise below or call the River Cruising team to book on 0800 810 8220.