Riviera Travel River Cruises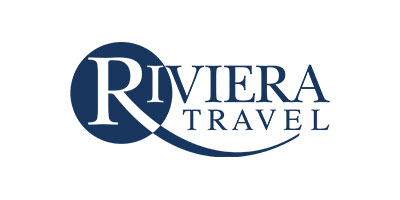 RIVIERA TRAVEL RIVER CRUISES
2024 & 2025 RIVER CRUISES
With a great choice of exquisite journeys through the waterways of Europe and Asia, Riviera Travel River Cruises lets you do as much (or as little) as you want on your holiday. Soak up all the local sights and knowledge or just sit, relax and soak up the sun; it's your choice.
Take one of the shorter, five-day getaways for a whirlwind romantic break through the picturesque surroundings of Europe's beautiful rivers. Take a longer trip along the stunning river Nile into Cairo. Or go further with a 15-day exploration of the Mekong river from the beautiful city of Saigon.
SPECIAL OFFERS
2025 River Cruises On Sale Now!
Book your 2025 River Cruise at 2024 Prices! Make sure you secure your place onboard your favourite river cruise by 29 February 2024.
•
Raise a glass in 2024 & 2025! Free Superior Drinks Package worth £400pp on all 2024 & 2025 European River Cruises!
DEDICATED SOLO TRAVELLER RIVER CRUISES
Riviera Travel offer a great selection of sailings along the Dutch Waterways, Rhine, Rhone, Seine, Danube and Douro, that are solely reserved for guests travelling alone. On these dedicated sailings there are no solo supplements to pay, no matter what type of stateroom you choose to cruise in! Choose the itinerary you're interested in, from the itineraries list below, to find out the dedicated solo traveller departure dates.
Riviera Travel River Cruises represents flexible choice with a range of options that'll suit all kinds of travellers and adventurers. Whichever way you choose to travel, you'll always receive superstar service, amazing accommodation and divine dining experiences.
Dining Drinks Packages are available from £109pp per week! (£69pp for 5 day cruises) This includes draught beer, non-alcoholic beer, soft drinks, juices, red, white and rose house wines and wine recommendations from the menu, with lunch and dinner on board!

What's Included
No-fly travel options, a range of cruise durations and plenty of additional options let you build a cruise experience that suits you. Riviera Travel River Cruises all feature delightful dining experiences; from the gorgeous, freshly baked pastries at breakfast time to the gastronomic delights of the evening's four-course dinner.
Whether it's the call of adventure or the gentle whisper of relaxation that you hear, Riviera Travel River Cruises has an option that fits.
Find your perfect Riviera Travel River Cruise by using our search facility below! Our team of UK based river cruise experts are available from 9am to 9pm, 7 days a week, to help plan your river cruise holiday! Recently awarded the UK & Ireland's NUMBER ONE River Cruise Agency, you can trust our 4th generation, family business to look after you! All of our holidays are protected by ABTA & ATOL for financial protection and 100% peace of mind. We are also proud to boast the 5* Platinum Feefo Trusted Service Award for our customer care, both before and after booking! Read more about our award-winning company here and we look forward to speaking with you soon!
2023 Cruises

2024 Cruises

Amsterdam, Kinderdijk and the Dutch Bulbfields 2024
•
Blue Danube 2024
•
Bruges, Medieval Flanders, Amsterdam & the Dutch Bulbfields 2024
•
Budapest to the Black Sea 2024
•
Burgundy, Rhone & Provence 2024
•
NEW! Cologne, the Rhine Gorge & Medieval Germany 2024
•
Cruise the Heart of Europe 2024
•
Douro, Porto & Salamanca 2024
•
NEW! Highlights of the Douro Valley and Salamanca 2024
•
A Journey on the Mekong 2024
•
Lyon, Provencal Rhone & the Camargue 2024
•
Medieval Germany 2024
•
NEW! The Moselle, Luxembourg & the Majestic Rhine 2024
•
NEW! Paris, Normandy & Historic Treasures of the Seine 2024
•
Rhine and Moselle 2024
•
Rhine Cruise To Switzerland 2024
•
Rhine, Strasbourg and Heidelberg 2024
•
The Seine, Paris & Normandy 2024
•
Wonders of the Nile 2024
•
Enchanting Rhine & Yuletide Markets 2024
•
Danube's Imperial Cities & Yuletide Markets 2024
•
Christmas on the Rhine 2024
•
Christmas on the Danube 2024
•
New Year on the Rhine 2024
•
New Year on the Danube 2024
2025 Cruises

Amsterdam, Kinderdijk and the Dutch Bulbfields 2025
•
Blue Danube 2025
•
Bruges, Medieval Flanders, Amsterdam & the Dutch Bulbfields 2025
•
Budapest to the Black Sea 2025
•
Burgundy, Rhone & Provence 2025
•
Cologne, the Rhine Gorge & Medieval Germany 2025
•
Cruise the Heart of Europe 2025
•
Douro, Porto & Salamanca 2025
•
Highlights of the Douro Valley and Salamanca 2025
•
A Journey on the Mekong 2025
•
Lyon, Provencal Rhone & the Camargue 2025
•
Medieval Germany 2025
•
The Moselle, Luxembourg & the Majestic Rhine 2025
•
Paris, Normandy & Historic Treasures of the Seine 2025
•
Rhine and Moselle 2025
•
Rhine Cruise To Switzerland 2025
•
Rhine, Strasbourg and Heidelberg 2025
•
The Seine, Paris & Normandy 2025
•
Wonders of the Nile 2025