MOSELLE RIVER CRUISES
2023, 2024 & 2025 RIVER CRUISES
It starts in the mountains above France's gorgeous Lorraine region. From there, the Moselle winds its way along the Luxembourg-Germany border to Koblenz, where it joins the Rhine. This is a world of terraced valleys and tumbling vineyards; of gentle villages and imposing fortifications. This is Moselle river cruising.
They've been producing wines on the slopes of the Moselle since before the Roman occupation. When the Romans arrived, they (and later the monks and landowners) turned this region into what is now the home of Riesling.
River cruising on the Moselle is a must for wine lovers. One moment you're slipping past the vine-clad slopes. The next you're in another 'wine village' (or winzendorf) with yet another wine festival. Take advantage of the fact that no vintner can resist the temptation to show off their very best vintages.
There's a different pace of life on the Moselle. Until 1964 (when the Metz – Koblenz canal was opened) the river wasn't navigable, so was never a major thoroughfare to compare with the Rhine or Danube. Even today, long stretches of this 340 mile river are relatively quiet and intimate. Sit on deck and watch leafy woodland and lines of marching vineyards slip past, punctuated by the occasional fairytale castle or medieval fortress.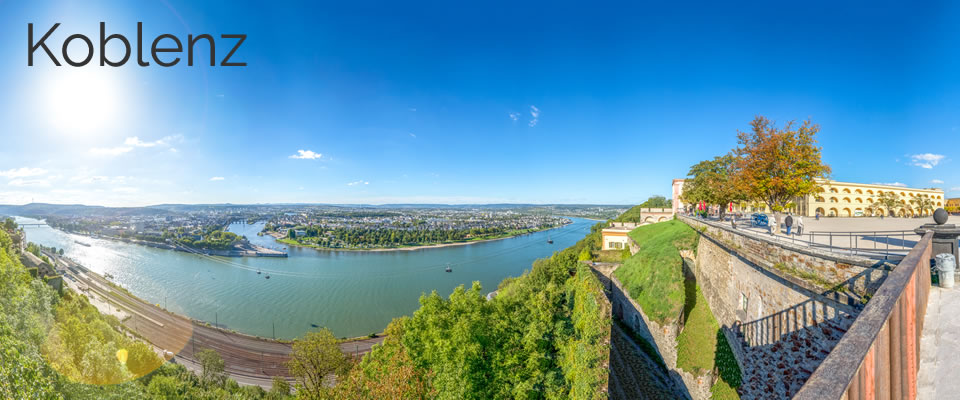 Along the Moselle you can enjoy visits to Germany's oldest city, Trier. You can also marvel in the picture book charm of Bernkastel or Cochem's stunning castle (the views alone are worth the visit).
Combine the Rhine! You'll often find Moselle river cruising combined with a section of the Rhine. Cologne and Dusseldorf bustle with busy activity, which makes the more sedate pleasures of the Moselle and Trier a welcome change of pace.
View our best Moselle river cruise offers by using the search facility below! Our team of UK based river cruise experts are available from 9am to 9pm, 7 days a week, to help plan your river cruise holiday! Recently awarded the UK & Ireland's NUMBER ONE River Cruise Agency, you can trust our 4th generation, family business to look after you! All of our holidays are protected by ABTA & ATOL for financial protection and 100% peace of mind. We are also proud to boast the 5* Platinum Feefo Trusted Service Award for our customer care, both before and after booking! Read more about our award-winning company here and we look forward to speaking with you soon!
MOSELLE RIVER CRUISES