MISSISSIPPI RIVER CRUISES
2023, 2024 & 2025 RIVER CRUISES
"The Mississippi Delta, shining like a national guitar." So sang Paul Simon, demonstrating that river cruising on the Mississippi is a journey through the American landscape, American history, and perhaps most of all, American music.
The Mighty Mississippi is a wholly American river – both geographically and spiritually speaking. As you travel its length the stories of the American Civil War, slavery and civil rights, rock'n'roll and jazz unfold before you. Few river cruising experiences capture a place, its history and its people quite so completely as river cruising the Mississippi.
So relax, unwind, and begin a journey that could take you all the way from Minnesota to New Orleans, via Wisconsin, Iowa, Illinois, Missouri, Kentucky, Tennessee, Arkansas, and, of course, Mississippi.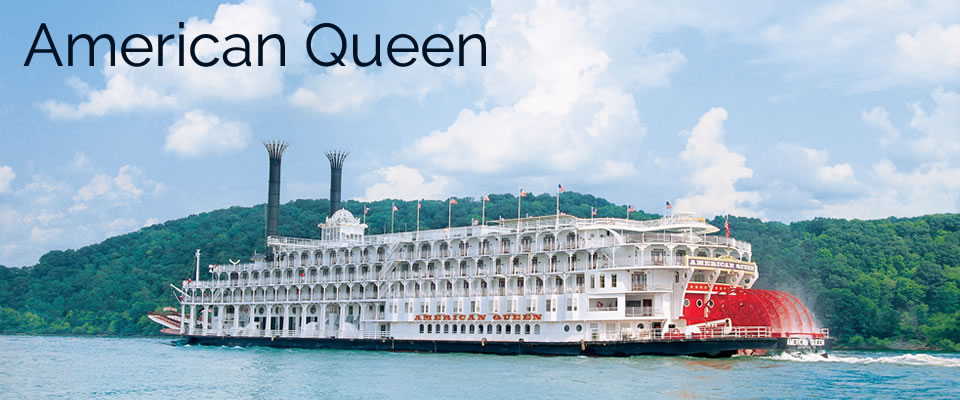 Other ports of call along the Mississippi include Nashville, Memphis, Baton Rouge, St. Louis, Springfield & Chicago.
View our best Mississippi river cruise offers by using the search facility below! Our team of UK based river cruise experts are available from 9am to 9pm, 7 days a week, to help plan your river cruise holiday! Recently awarded the UK & Ireland's NUMBER ONE River Cruise Agency, you can trust our 4th generation, family business to look after you! All of our holidays are protected by ABTA & ATOL for financial protection and 100% peace of mind. We are also proud to boast the 5* Platinum Feefo Trusted Service Award for our customer care, both before and after booking! Read more about our award-winning company here and we look forward to speaking with you soon!
MISSISSIPPI RIVER CRUISE ITINERARIES