Experience Asia in a whole new way, with Pandaw Asian River Cruises. Pandaw operates luxury river cruises on the Mekong, sailing through Vietnam and Cambodia, Laos, China and Thailand, as well as the Irrawaddy and Chindwin rivers, through Burma.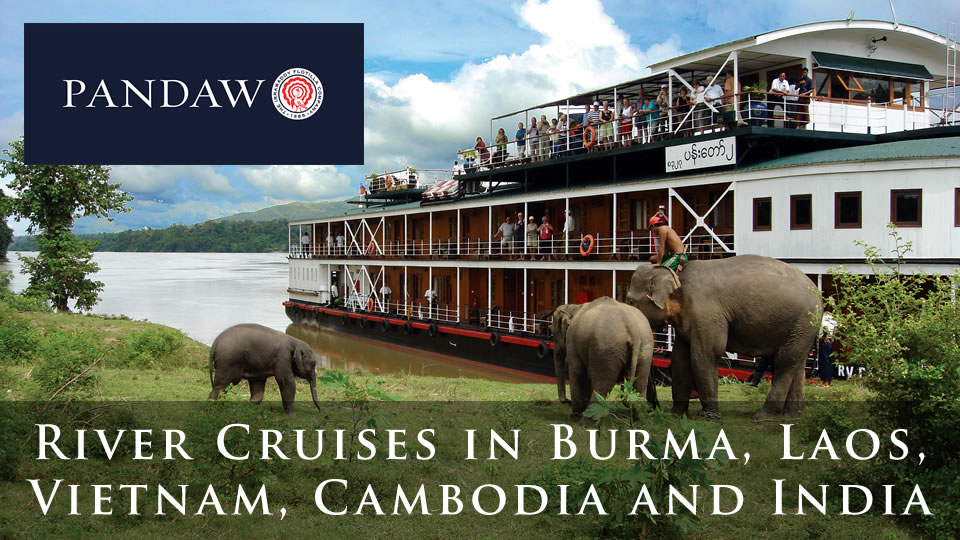 Intrepid explorers will find life on board quite pleasant indeed. With plenty of open-air space on each river ship, guests aboard Pandaw river cruises can soak in the incredible wonders of nature that the beautiful Asian waterways reveal. With views this spectacular, you won't ever want to go inside!
When you do, you'll find comfortable and spacious staterooms, ready to welcome you back from a day of exploring and adventure. The colonial-era design lends a certain charm, luxury and intimacy that's becoming harder to find in a world that seems to become more mass-produced by the day.
Come dinner time, you'll experience exotic local cuisines prepared by culinary craftspeople – a real feast for the senses. Any dietary preference can be catered for by the diligent kitchen staff, and special diets can be accommodated with prior agreement, so you won't have to worry about a thing.
Pandaw Asian River Cruises give guests the opportunity to learn the local culture, history and customs in a unique and exciting way, with visits to performances while ashore and daily talks from guides.
An unforgettable experience awaits every privileged passenger aboard a Pandaw river cruise. If you can't wait to start your exotic Asian adventure, select the itinerary that you want below and make an enquiry – or give our happy and helpful River Cruising team a call on 0800 810 8220.