Gems of the Danube & Prague 2019 Scenic River Cruise
Perhaps it's hardly surprising that one of Europe's longest waterways has so many wonderful attractions along it's banks. Even so, every aspect of this itinerary will surprise and delight you, starting with a three night hotel stay in Prague to help you prepare yourself for the wonder of your 5-star luxury river cruise. Explore Nuremberg, famous for so many landmark events in history; or Budapest; Vienna, with its remarkable array of elegant buildings; or Budapest, so often cited as one of the most beautiful cities in Europe. You can look forward to enjoying it all from the deck of a Scenic Space-Ship.

Upgrade Offer: 20% Off Balcony Upgrades on Rhine, Main & Danube Cruises - book by 1st April!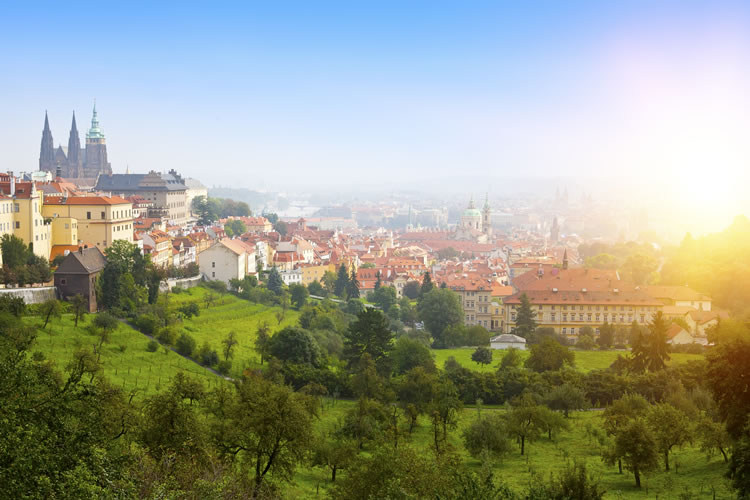 Price Guide
| Date | Price (pp) |
| --- | --- |
| 25 April 2019 | £3,689 |
| 29 April 2019 | £2,319 |
| 03 May 2019 (in reverse) | £2,769 |
| 09 May 2019 | £2,919 |
| 13 May 2019 (in reverse) | £2,645 |
| 27 May 2019 (in reverse) | £3,169 |
| 05 June 2019 | £3,745 |
| 09 June 2019 (in reverse) | £3,019 |
| 10 June 2019 (in reverse) | £4,089 |
| 20 June 2019 | £2,619 |
| 23 June 2019 (in reverse) | £2,869 |
| 24 June 2019 (in reverse) | £2,895 |
| 04 July 2019 | £2,919 |
| 15 July 2019 | £2,769 |
| 18 July 2019 | £2,645 |
| 19 July 2019 (in reverse) | £2,645 |
| 22 July 2019 (in reverse) | £3,169 |
| 29 July 2019 | £2,645 |
| 02 August 2019 (in reverse) | £2,295 |
| 05 August 2019 (in reverse) | £2,419 |
| 15 August 2019 | £2,695 |
| 19 August 2019 (in reverse) | £5,139 |
| 02 September 2019 (in reverse) | £3,469 |
| 16 September 2019 (in reverse) | £3,469 |
| 23 September 2019 | £3,469 |
| 27 September 2019 (in reverse) | £3,469 |
| 14 October 2019 (in reverse) | £2,719 |
| 24 October 2019 | £2,845 |
What's Included
Savings of up to 40% plus free private door-to-door chauffeur transfers!*
20% Off Balcony Upgrades on Rhine, Main & Danube Cruises
Fly from a selection of up to 15 UK airports
7 nights on board a 5-star Scenic Space-Ship
3 night stay in a luxurious hotel such as the Marriott
Balcony suites, including a Scenic Sun Lounge Butler service for all guests
Laundry concierge
Complimentary premium branded beverages all day, everyday†
Six dining options,from casual to fine dining
Exclusive Scenic Tailormade GPS for self-guided touring Authentic local entertainment
The freedom of our e-bikes Cruise Directors to guide and assist Expert local guides Complimentary
Wi-Fi internet
Return airport transfers
Scenic Enrich – unforgettable and exclusive events Scenic Sundowners^ – exclusive hosted cocktails in a stunning location
Scenic Freechoice – a choice of activities throughout your journey
All tipping and gratuities worth