Gems of the Danube 2019 Scenic River Cruise

It's hardly surprising that one of Europe's longest waterways has so many wonderful attractions along its banks. Even so, every aspect of this itinerary will surprise and delight you. Explore Nuremberg, famous for so many landmark events in history; Vienna, with its remarkable array of elegant buildings; and Budapest, so often cited as one of the most beautiful cities in Europe. You can look forward to enjoying it all from the deck of a Scenic Space-Ship in 5-star luxury.

Upgrade Offer: 20% Off Balcony Upgrades on Rhine, Main & Danube Cruises - book by 1st April!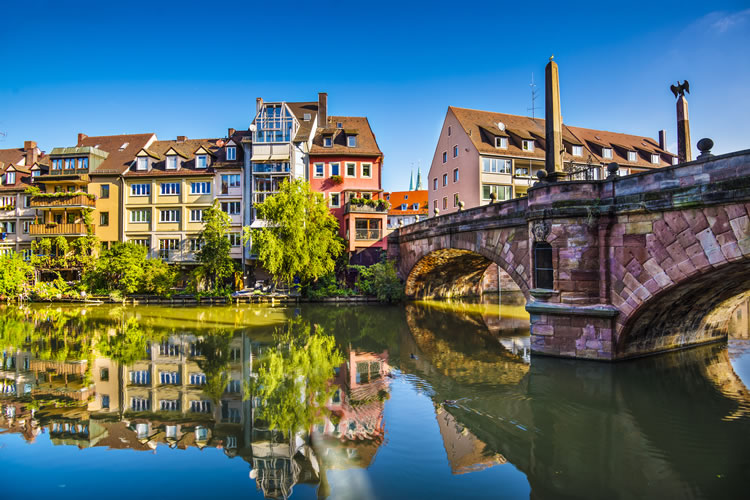 Price Guide
Date
Price (pp)
25 April 2019 (in reverse)
£3,189

Cat PP Balcony Suite

29 April 2019 (in reverse)
£2,789

Cat PP Balcony Suite

06 May 2019
£3,739

Cat PD Balcony Suite

09 May 2019 (in reverse)
£2,419
13 May 2019 (in reverse)
£2,269
16 May 2019
£2,295
20 May 2019
£3,089

Cat BA Balcony Suite

30 May 2019
£2,669
05 June 2019 (in reverse)
£2,245
12 June 2019
£2,519
20 June 2019 (in reverse)
£2,119
26 June 2019
£3,539

Cat BD Balcony Suite

27 June 2019
£3,439

Cat PA Balcony Suite

04 July 2019 (in reverse)
£2,419
11 July 2019
£2,145
15 July 2019 (in reverse)
£2,669
18 July 2019 (in reverse)
£2,269
22 July 2019
£2,269
25 July 2019
£2,669
29 July 2019 (in reverse)
£2,145
05 August 2019
£2,739

Cat B Balcony Suite

08 August 2019
£3,390

Cat PD Balcony Suite

15 August 2019 (in reverse)
£2,319
22 August 2019
£2,819
19 September 2019
£2,969
23 September 2019 (in reverse)
£2,969
30 September 2019
£2,969
17 October 2019
£3,689

Cat B1J Junior Balcony Suite

24 October 2019 (in reverse)
£2,739

Cat PA Balcony Suite

What's Included
Savings of up to 40% plus free private door-to-door chauffeur transfers!*
20% Off Balcony Upgrades on Rhine, Main & Danube Cruises
Return flights from a selection of up to 14 UK airports with a choice of airlines
7 nights on Europe's most luxurious 5-star ships
20 superb meals: including 7 breakfasts,6 lunches and 7 dinners
All your drinks wherever, whenever whilst on board your cruise
An on-board butler service for every guest
Unforgettable once-in-a-lifetime events
15 flexible and exclusive excursion options
Tipping, transfers, port charges and airport taxes worth £440 per couple
Complimentary WiFi
No hidden extras whatsoever