Kolkata & Brahmaputra Far Horizon River Cruise
Your adventure starts with a two-night stay in the vibrant city of Kolkata, during which you will enjoy a sightseeing tour that includes visits to St Paul's Cathedral and Mother Teresa's House. After boarding MV Mahabaahu for your seven-night cruise, you will head downstream towards Jorhat stopping at various points along the river to explore the cultural sights and meet some of the locals.
You will discover Majuli Island, the largest river island in the world, take part in an elephant safari in the Kaziranga National Park and see how the Mishing People thrive in this part of the world. Calm evenings will be spent on some of the many deserted islands along the Brahmaputra and the mornings offer a chance to take part in regular yoga sessions.
Save up to £680pp on selected departures if booked by 31st May 2018*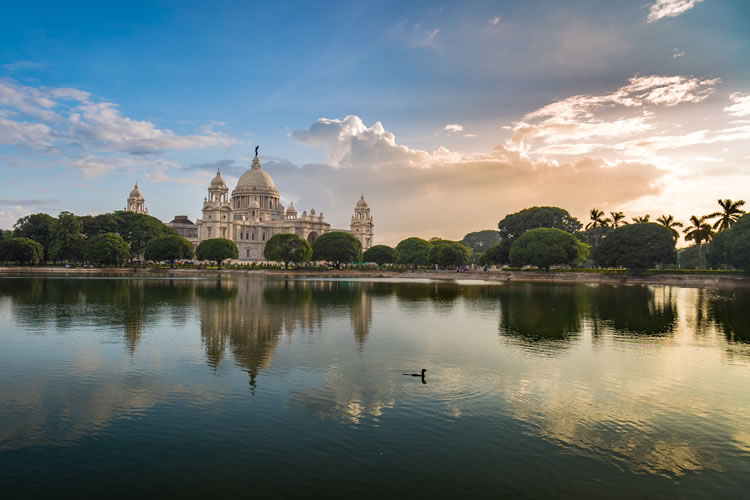 Price Guide
| Date | Fares from (pp) |
| --- | --- |
| 27 September 2018 (Upstream) | £2,649 |
| 04 October 2018 (Downstream) | £2,639 |
| 11 October 2018 (Upstream) | £3,099 |
| 25 October 2018 (Upstream) | £3,099 |
| 29 November 2018 | £3,099 |
| 06 December 2018 (Upstream) | £3,099 |
| 13 December 2018 (Downstream) | £2,639 |
| 20 December 2018 (Upstream) | £2,649 |
| 10 January 2019 (Downstream) | £2,899 |
| 21 February 2019 (Downstream) | £2,899 |
| 28 February 2019 (Upstream) | £2,899 |
| 21 March 2019 (Downstream) | £2,899 |
| 29 March 2019 (Upstream) | £2,899 |
| 04 April 2019 (Downstream) | £2,899 |
| 11 April 2019 (Upstream) | £2,649 |
| 19 April 2019 (Downstream) | £2,639 |
What's Included
Save up to £680pp on selected departures if booked by 31st May 2018*
Return London flights and internal flights
Non UK transfers
7 nights aboard the M.V Mahabaahu
2 nights in 4* accommodation in Kolkata on a bed & breakfast basis
Life enriching tours and excursions
Buffet breakfast & lunch on board
A La Carte dinner during the cruise
All entrance fees
Complimentary tea, coffee and bottled water during the cruise
Luxurious air conditioned cabins on board