Bhutan & Brahmaputra Far Horizon River Cruise
This epic adventure will not only allow you to discover the wonders of India, but will also give you the chance to explore the Land of the Thunder Dragon, Bhutan. After arriving in Kolkata, you will fly to Paro before visiting museums and stupas in Thimpu and Punakha. The local culture will inspire you, as you learn of ancient kings and wander through bustling markets.
Back in India, you will climb aboard MV Mahabaahu for seven nights of cruising on the Brahmaputra River. You will stop at remote villages, meeting the local people who have learnt to thrive here, and take part in some amazing wildlife spotting experiences. As well as a boat safari, you will leave the ship and enter the Kaziranga National Park for an elephant safari. With delicious Indian cuisine on offer every night and the chance to stretch out with some yoga in the morning, your trip is sure to be relaxing and exciting in equal measures.
Save up to £680pp on selected departures if booked by 31st May 2018*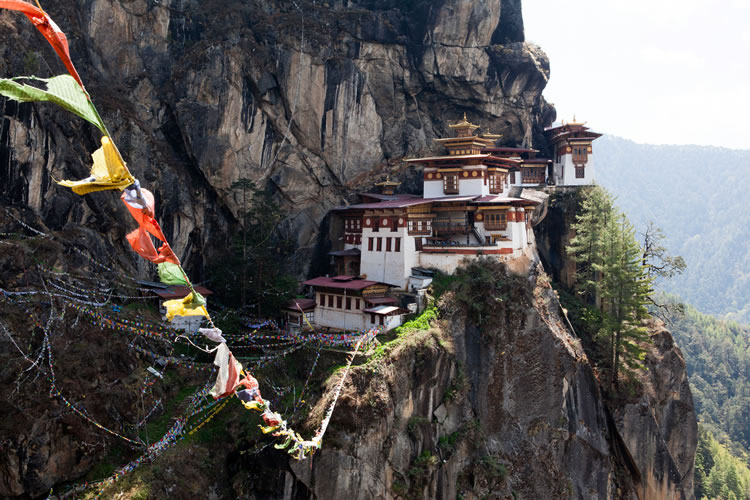 Price Guide
| Date | Fares from (pp) |
| --- | --- |
| 22 September 2018 (upstream) | £4,469 |
| 29 September 2018 (downstream) | £4,469 |
| 06 October 2018 (upstream) | £4,939 |
| 20 October 2018 (upstream) | £4,939 |
| 24 November 2018 (downstream) | £4,939 |
| 01 December 2018 (upstream) | £4,789 |
| 15 December 2018 (upstream) | £4,299 |
| 05 January 2019 (downstream) | £4,699 |
| 16 February 2019 (downstream) | £4,699 |
| 23 February 2019 (upstream) | £4,879 |
| 16 March 2019 (downstream) | £4,879 |
| 23 March 2019 (upstream) | £4,879 |
| 30 March 2019 (downstream) | £4,879 |
| 06 April 2019 (upstream) | £4,599 |
| 13 April 2019 (downstream) | £4,599 |
What's Included
Save up to £680pp on selected departures if booked by 31st May 2018*
Return flights from London with non UK transfers
4* hotel stays in Kolkata, Thimphu, Punakha and Paro
7 nights aboard the M.V Mahabaahu
All pre-cruise tours including Thimphu, Punakha Dzong Fortress, Taktsang Monastery Paro and more
Buffet breakfast & lunch on board
A'la Carte dinners on board
Complimentary tea, coffee and bottled water during the cruise
Luxurious air conditioned cabins on board