First Look At Uniworld's S.S Maria Theresa
You may have heard…. S.S. Maria Theresa, Uniworld's newest ship, was christened in Amsterdam just last week and Susan, our Product Manager, was very fortunate to attend and stay on board for 2 nights.
Susan has kindly put a short write up together of her time on board…
'After a short and pleasant flight I made my way into the airport arrivals hall where I was greeted by a Uniworld representative, my luggage was taken from me and I was guided towards my transfer.
I was taken directly to the S.S. Maria Theresa, just a short 20 minutes from Schiphol Airport. On embarkation I was greeted in reception, which housed a stunning chandelier, hanging graciously in front of an original painting of Maria Theresa. I was checked-in swiftly and then taken to my stateroom where I was shown how to use some of the unique high tech features; all of the lights are touch buttons and the most impressive feature in the stateroom is the TV, which is hidden in the beautiful mirror! The bathroom is spacious, with a large glass shower and underfloor heating… a very nice touch!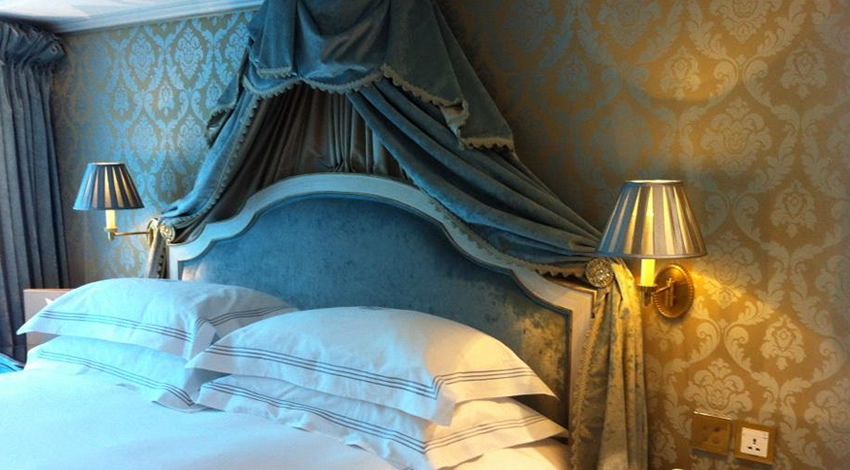 Having settled into my stateroom I decided to go and explore the rest of the ship.
Habsburg Saloon is the main lounge on board with an amazing bar area and as you can see from the pictures the lounge is simply stunning.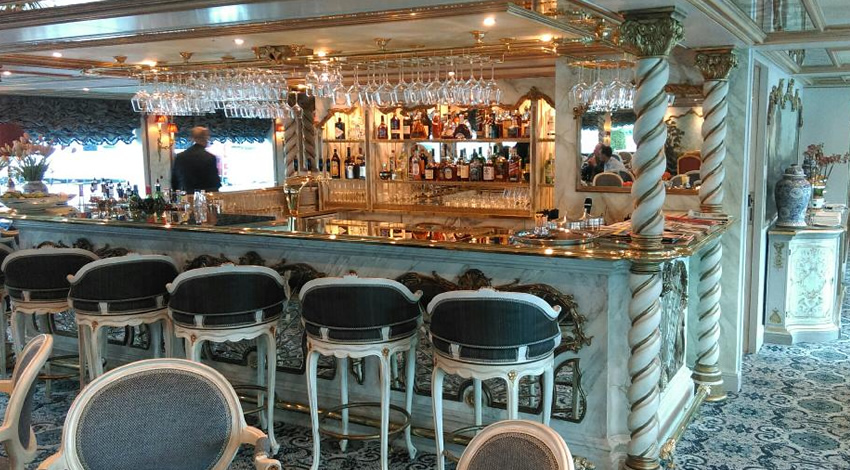 Bar du Leopard is another lounge where you can relax and take in the beautiful scenery whilst sipping a cocktail, read one of the many books or play a game of Chess. The pool is also situated next to the Leopard Bar and has a very unique feature of auto-frosting glass giving you some privacy when you are swimming.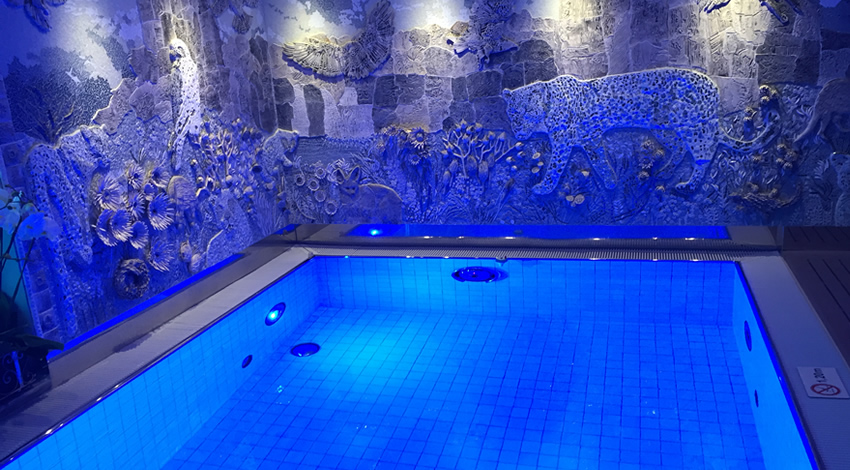 Lipizzan Cinema & Viennese Café On the lower deck there is a Viennese 24 hour Coffee Shop where there is a selection of treats, Speciality Teas and Coffees. There is also a small gym on board which I did sample on my 2nd Morning on board, there are running machines, exercise bikes and a selection of weights. The lower deck also features a selection of Treatment rooms where you can go to unwind and enjoy many beauty treatments or massages. I did sample a Full Body Massage and can highly recommend it!
Baroque Restaurant, the dining room offers a large buffet station with marble tops. The buffet was used to provide a wide selection of choices for breakfast and lunch, but in the evening it was full waiter service! The food on board was delicious… we were able to sample Mrs Tollmans Chicken Noodle Soup and homemade ice cream among other sumptuous delights. They cater extremely well for dietary requirements and could not do enough for me whilst on board.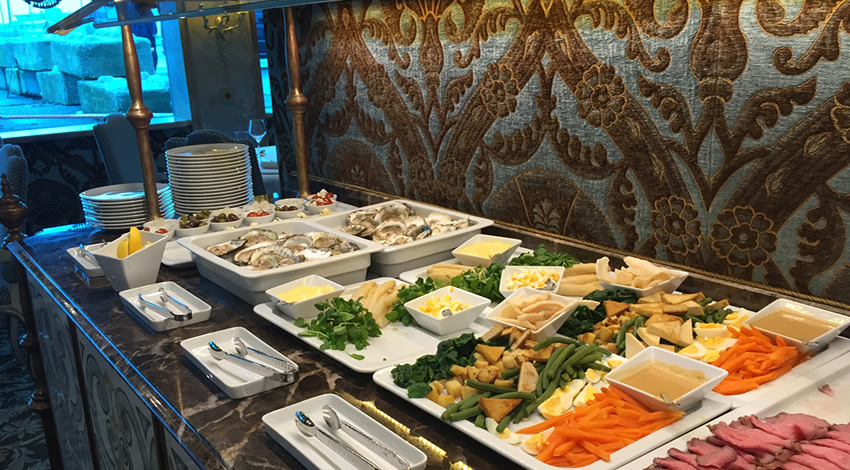 I was fortunate to be one of the few UK agents to attend the naming Ceremony performed by Princess Anita Von Hohenberg, the great-granddaughter of Archduke Franz Ferdinand and a direct descendent of Maria Theresa. We were very lucky the rain held off during the celebrations... it's a shame the same can't be said for the duration of my time on board! There was a small red carpet which lead to a pavilion area where there was a brass band playing while the ships waiters handed out champagne. Guy Young, the President and CEO of Uniworld, made a short speech and introduced Beatrice Tollman, who founded The Red Carnation Hotel Collection, which is just one of the Tollman Families Companies and are very hands on with the design and decoration of the S.S. Maria Theresa. The ship was then named by Princess Anita Von Hohenberg and we went back on board to enjoy a delightful lunch and of course celebrate this special occasion!
Uniworld offers the highest quality, whilst on board the team of staff were excellent, they could not do enough for you and I would certainly put it up there with the best of the six star ocean cruise lines!'
---
You can find out more about Uniworld Boutique River Cruise Collection by clicking here. Alternatively call our friendly experts today on 0800 810 8229!
Need a little extra convincing that a river cruise is for you? Click Here.
---
Come Back Soon. Sue - RiverCruising.co.uk