Essential Vietnam & Cambodia from APT
APT is offering a 15 day 'Essential Vietnam and Cambodia Premium River Cruise and Tour' including a 7 night cruise on the Mekong River, a 3 night stay in Siem Reap and a 2 night stay in Saigon. The cruise and tour is available on a south or northbound itinerary, however the northbound itinerary has a slight difference at a total of 14 days with a 2 night stay in Siem Reap.
For the past week we have been following our friends at APT travelling along the Mekong River from Saigon to Siem Reap as they keep us up to date on their experience.
Whilst in Saigon
It was clear from their first day in Saigon that the APT team were going to give us a true inside experience as they visited the local market and tasted the local cuisine. And if you're looking for a local bar in Saigon with few tourists and reasonably priced cocktails 'Xu' is apparently the place to go.
The second day in Saigon did not disappoint as the team set off to visit the Cu Chi Tunnels, a must see whilst in Saigon! 'The famous Cu Chi Tunnels are an immense network of connected underground tunnels built by Vietnamese resistance fighters during the Vietnam War. During your visit they will offer intriguing insight into the war and how these tunnels were used by Viet Cong guerrillas as hiding spots, supply and communication routes.'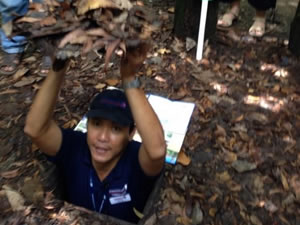 A day at the Cu Chi Tunnels will certainly work up an appetite ready for dinner at a traditional restaurant in Saigon, but the question is, would you try Scorpion? According to a member of the APT team it's delicious!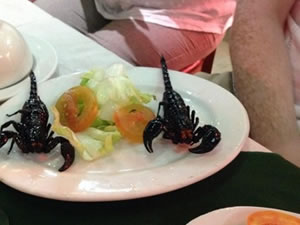 The Ship
The third day is another exciting one, it's time to board La Marguerite to cruise the Mekong River. Whether in a Standard Suite or an Indochina Balcony Suite you're sure to experience a taste of Asian ambience and maximum comfort. Not forgetting the all-inclusive local beer, local spirits and soft drinks throughout the cruise and complimentary wine with your meals.
An Entire Day Onboard
During the Mekong River Cruise there is a border crossing which entails an entire day onboard La Marguerite. While there are many ways to enjoy an entire day on board, such as relaxing on sun deck or maybe even heading to the gym, the APT team certainly enjoyed the fruit-carving demonstration followed by a cookery class.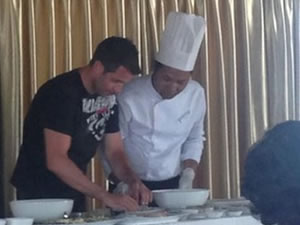 Local Cuisine
Scorpion isn't the only delicacy found along the way that might give you shivers, the APT team were brave enough to have a taste of tarantula. Sound tempting? Visit the markets when you disembark in Phnom Penh. On board the cruise you will also experience the local cuisine, such as Cambodian Amok Trei, all of which the APT Team have thoroughly enjoyed.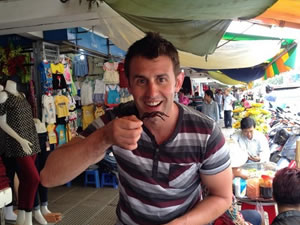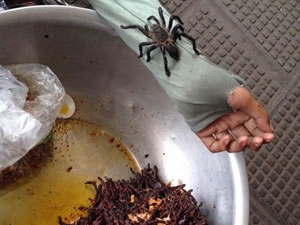 Whilst in Siem Reap
On a Northbound Itinerary you will disembark the ship in Siem Reap and check into the Shinta Mani Resort for two nights.
The APT Team have given us a couple of 'must sees' in Siem Reap.
The first recommendation is to visit a 'grass roots' orphanage also known as 'the Opportunities of Development thru Art (ODA) centre', 'an organisation that provides educational opportunities for underprivileged children where you will be welcomed with warm smiles'. The APT team described their visit as a humbling experience.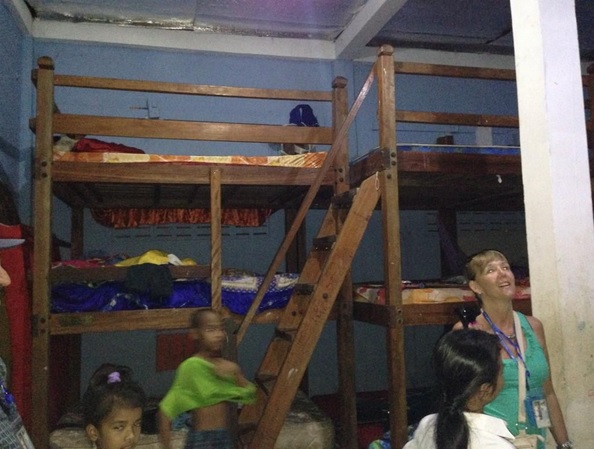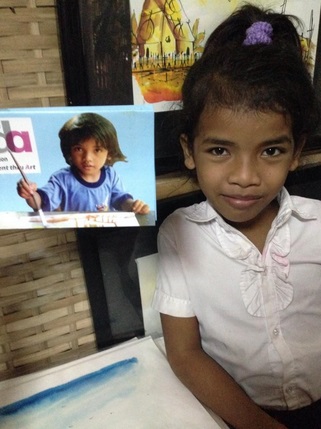 The second recommendation is to visit Ta Prohm, 'an ancient temple famous for its intertwined trees and experience Angkor Wat. Angkor Wat is the best-preserved temple of Angkor and said to be the world's largest single religious monument.'
The last evening of your holiday will entail a farewell dinner at your hotel and a performance of traditional Apsara dance.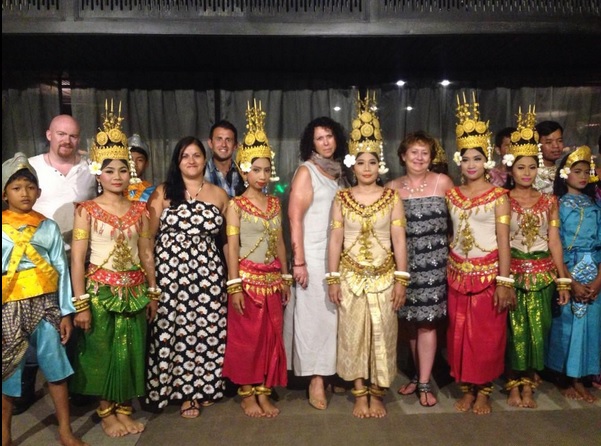 To book or for more information about this cruise tour contact RiverCruising.co.uk on freephone 0800 810 8229 or mobile friendly 01253 340 910