Viking River Cruises Chicken Kiev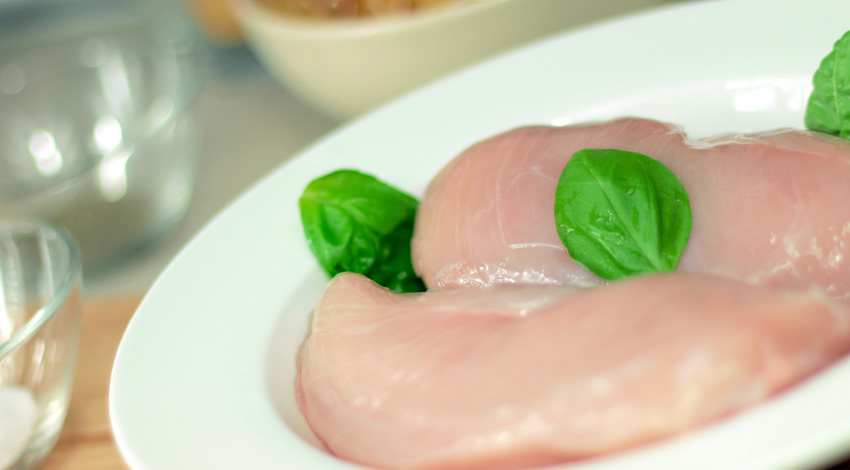 Originally served only in 'posh' dining rooms of the upper class until after World War II when New York chefs labelled the dish Chicken Kiev and began to serve it in their restaurants! & hey presto… Chicken Kiev has since become a household favourite!
Ingredients (makes 6 servings)
For the Herb Butter:
1 stick (1/2 C) unsalted butter, at room temp (do not substitute for margarine)
1/4 stick (1 oz or 2 T) unsalted butter for frying
3 T parsley, chopped curly
3 T dill, finely chopped
2 T chives, finely chopped
1 garlic, minced
Juice of 1/2 lemon
For the Chicken:
6 five-oz boneless chicken breast halves
Salt and pepper
3/4 C all-purpose flour
4 whole eggs, beaten
2 1/2 C bread crumbs (preferably panko)
1/2 C vegetable oil
Preparation and Cooking Directions
Herb Butter:
In a small bowl, mix butter, parsley, dill, chives, garlic, lemon juice and a pinch of salt. Put mixture on a piece of plastic wrap and form into a 1 1/2-inch thick roll. Wrap and place in freezer for 1 hour.

Chicken:
Preheat oven to 325°F (165°C). Place one chicken breast into a medium-sized plastic baggie and gently pound until about 1/8 of an inch thick.

Remove from bag and lightly season with salt and pepper. Repeat with each chicken breast. Remove frozen herb butter roll from the plastic wrap and cut into 6 equal pieces. Place one on each chicken breast and roll chicken breast up around it. Secure it with a toothpick. Prepare 3 shallow bowls, one with flour, one with eggs and one with breadcrumbs. Roll each chicken breast first in flour, then dip generously into beaten eggs and finally roll in breadcrumbs, applying gentle pressure to ensure good coverage. Over medium heat, panfry chicken in vegetable oil and additional butter until golden brown. Bake chicken at 325°F (165°C) for about 40 minutes; temperature inside chicken should reach 180°F (82°C). Remove toothpicks and serve immediately.
---
Don't forget to leave a comment below to let us know how yours tastes!!
Enjoy. Jess - RiverCruising.co.uk