Book today with the most all-inclusive river cruise line. Find the river cruise of your choice below and either send us an enquiry online or give our RiverCruising.co.uk team a call on 0800 810 8220.
THE MASTERPIECE COLLECTION! Book a selected 2018 Europe voyage by 30 September 2017 for complimentary air and private chauffeur home-to-airport transfers*!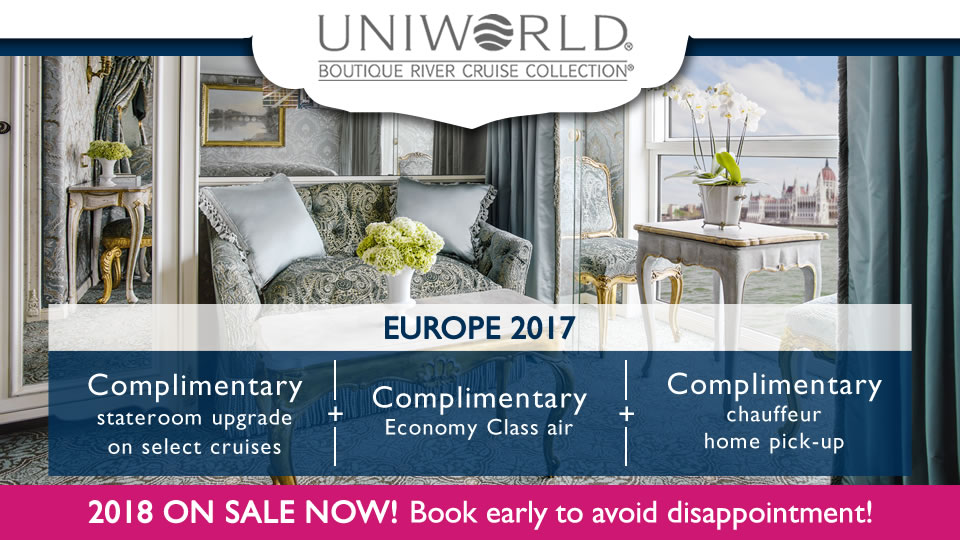 There's a moment on every Uniworld river cruise when it hits you. Perhaps it's while relaxing in the comfort in your beautifully appointed stateroom or suite. Or enjoying yet another culinary masterpiece created by the Uniworld master chefs. Or while experiencing the incredible sights of Europe or Russia from a perspective only the river can provide. A moment when you realise that this adventure is unlike anything you've ever experienced and beyond anything you could have expected. Uniworld takes all-inclusive river cruising to an entirely new level.