River Cruising | 2015 & 2016 Europe & Worldwide River Cruises
Explore scenic towns & villages along the historic rivers of Europe, Russia, Asia & the USA. Style & comfort await you on a river cruising holiday.
OK, so we've already established that you're interested in the idea of a river cruise as you've found our website! Or maybe you are a seasoned river cruiser? Either way, congratulations on finding RiverCruising.co.uk! We are the UK's top river cruising experts. We're not just saying that to show off, we really do care about your needs and we pride ourselves in our customer care, in fact over 98% of our customers would recommend us. That says a lot about how we do business. When you approach us looking for a holiday we realise that your time is precious and you have worked hard for your money. Our friendly river cruising experts who have all taken a river cruise, will listen to what you require, where you want to travel, your interests and most importantly your budget.

Press Esc to close
Send an Enquiry
Enter your details in the boxes below giving us as much detail as possible. Our river team will respond to your questions as soon as possible.
Form error please check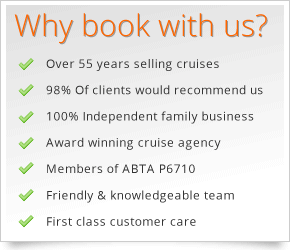 Tweets by @rivercruisinguk

Our Top 2015 & 2016 River Cruise Offers
We have a fantastic range of European & Worldwide river cruising offers, listed below is a selection of our top deals for 2015 & 2016. You can find more deals on our special offers page, or check out our NEW river cruise blog for up to date cruising news and offers.
Enchanting Rhine
River Cruise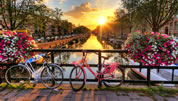 13th May 2015 - 7 Nts
Save up to £880 per person

View cruise details »